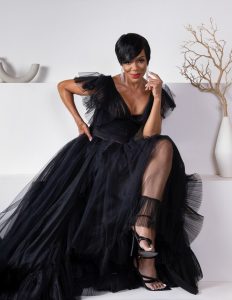 Pembroke Pines, FL – The Orange Blossom Classic Committee is thrilled to announce The Elevation Experience, a groundbreaking initiative presented by Visit Lauderdale. This event, designed to inspire and educate, will feature interactive workshops, panel discussions, and networking opportunities. The Elevation Experience brings together esteemed HBCU alumni, including Actress Wendy Raquel Robinson and Entrepreneur and Television Personality Yandy Smith-Harris, both graduates of Howard University, and Florida A&M University Coach Willie Simmons. Joining them will be the President and CEO of Visit Lauderdale, Stacy Ritter, as well as executives from Wells Fargo and other accomplished professionals in their respective fields.
The Elevation Experience, presented by Visit Lauderdale, is free and open to the public. It will take place on Friday, July 14, 2023, from 11 AM to 4 PM at the Charles F. Dodge City Center, located at 601 City Ctr Way, Pembroke Pines, FL 33025. This event sets the stage for the biggest HBCU Reunion Experience Labor Day Weekend, known as "The Reunion," which will culminate with the highly anticipated game between the Florida A&M University Rattlers and the Jackson State University Tigers at the iconic Hard Rock Stadium in Miami Gardens, FL.
Stacy Ritter, president and CEO of Visit Lauderdale, expressed her enthusiasm, stating, "We're thrilled to play a major role in helping to bring this inspirational and educational day to life. This conference aligns perfectly with our mission of welcoming 'everyone under the sun.' By shining a well-deserved light on the exceptional achievements of women, we empower and uplift all."
The Elevation Experience, presented by Visit Lauderdale, will feature enriching talks and special events. One highlight is the exclusive Football Clinic for Women, titled "The Queen's Playbook: Empowering Women For The Game," hosted by Florida A&M University Head Coach Willie Simmons. Participants will gain behind-the-scenes insights into the sport, learning fundamental football skills and tactics from a highly respected coach.
Wells Fargo, as an integral partner, will engage attendees with an interactive workshop. Dewey Norwood, Jr., Senior Lead Diversity and Inclusion Consultant, Enterprise HBCU Strategy at Wells Fargo, stated, "Wells Fargo is proud to serve as the Official Financial Services Sponsor of the 2023 Orange Blossom Classic (OBC). We view events like The OBC as an essential part of our firm's broader HBCU Strategy. It provides a unique opportunity to meet the diverse financial services needs of the OBC Community. Our experienced bankers are fully committed to meeting the ever-changing financial services needs of each client through engagement in events like the groundbreaking Elevation Experience. We are excited to support women-owned small businesses and look forward to future programming on topics such as home ownership, supplier diversity, wealth management, and more. We extend our gratitude to Kendra Bulluck and her exceptional leadership team for reviving South Florida's historic Orange Blossom Classic and delivering top-tier programming and resources for Miami Gardens, FAMU, JSU, and the broader HBCU community. Our team is honored to be part of this incredible work across 'The 305'."
Executive Director of the Orange Blossom Classic Committee, Kendra Bulluck, invited everyone to join the event, stating, "We invite everyone to join us for a day of empowerment, learning, and networking. The Elevation Experience, presented by Visit Lauderdale, features a must-needed workshop on accessing business capital hosted by Wells Fargo, an exciting football clinic for women led by Coach Willie Simmons, and much more to enjoy."